Welcome to the If Loving You Is Wrong Wiki!
Welcome to the official If Loving You Is Wrong Wiki, a collaborative encyclopedia for everything and anything related to If Loving You Is Wrong! There are 79 articles and we are still growing since this wiki was founded. The wiki format allows anyone to create or edit any article, so we can all work together to create a comprehensive database for the If Loving You Is Wrong franchise.

Characters
About If Loving You Is Wrong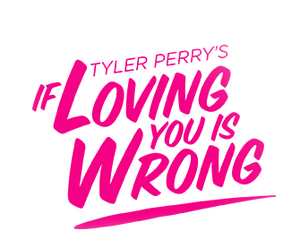 On the heels of OWN's popular series "The Haves and the Have Nots" comes Tyler Perry's new primetime drama "If Loving You Is Wrong," premiering on OWN: Oprah Winfrey Network, Tuesday, September 9 with two back-to-back, one-hour episodes from 9 p.m. to 11 p.m. ET/PT.
With a diverse cast and storylines ranging from heartfelt to scandalous, the sexy, sleek drama takes viewers into the lives of a group of husbands, wives and friends that live and love in the same middle class neighborhood. On the surface they are true-to-life, relatable people – raising children, working jobs, finding and maintaining romance – but just below the veneer of happiness, their lives are entangled by heartbreak, deceit and lies that threaten to destroy everything.
Episode Guide
Featured Article
Kelly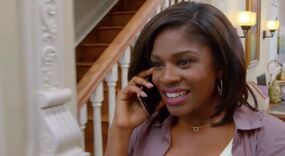 Kelly is a main character on the American drama, If Loving You Is Wrong. Kelly longs to marry Travis who is away on a relief mission in Haiti and who has promised to help her raise her 8-year-old son, Justice.....

Monthly Polls
Do you like If Loving You Is Wrong?
Which character is your favorite on If Loving You Is Wrong?
To vote more see here
You Might Also Like...
Refresh for another recommendation
News
Next Episode

A Twisted Affair/ Shots Fired will premiere in...
September 9, 2014 20:00:00 EST

Latest Promo
Recent Blog Posts
Join Chat
Join the Chat>
Ad blocker interference detected!
Wikia is a free-to-use site that makes money from advertising. We have a modified experience for viewers using ad blockers

Wikia is not accessible if you've made further modifications. Remove the custom ad blocker rule(s) and the page will load as expected.